Oceanaire women golfers mobilize to fight domestic violence
September 9, 2020
Catholic Charities, Diocese of Trenton is pleased to honor the Oceanaire Women's Golf Association of Waretown as our Light of Hope of Ocean County. 
Years ago, when Bonnie Morris, Berti Avery and Betty Fedyna decided to organize a charitable luncheon and golf outing at their Ocean County retirement community, they asked around to see what causes people wanted to support.
"One woman who I knew very well – a woman of means who has a beautiful house here – told me: 'Providence House saved my daughter. Without them, she would be dead now,'" Bonnie remembered. "It was so eye-opening, because it really showed us that domestic violence can affect anyone, anywhere. It impacts people of every race, class, gender and age. It's a hidden epidemic that's local, happening right in our own communities."
Fighting a hidden epidemic
So the women – members of the Oceanaire Women's Golf Association at the Greenbriar-Oceanaire Golf and Country Club in Waretown – decided to donate proceeds from their golf outing to Catholic Charities' Providence House Domestic Violence Services-Ocean. Providence House offers free, confidential domestic violence services, including a 24/7 hotline,  a safe house for women and children recovering from domestic abuse and specialized education, counseling and support groups.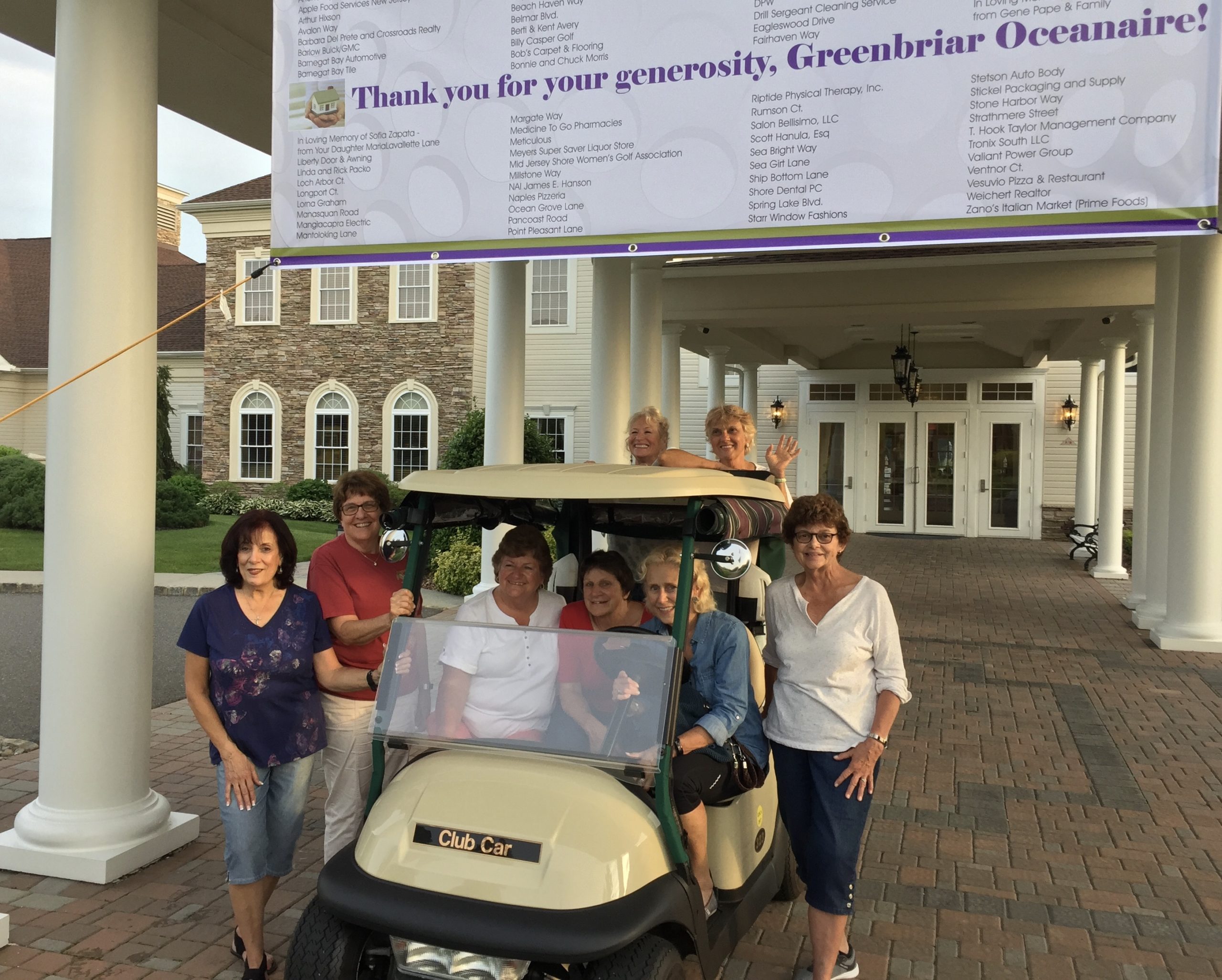 That was six years ago, and since then, the Oceanaire women have made the fundraiser an annual event, donating over $100,000 to support Providence House-Ocean.
"After we saw the safe house, we were all enthusiastic about continuing to support Providence House," Betty said. 
Golfing for the greater good
That enthusiasm was contagious, and the whole community got involved – the club waives all golf and park fees so more money goes toward fundraising; the men's club runs raffles and auctions that support fundraising; and residents of the community's 1,400 homes pitch in to fundraise in a street campaign, Betty said.
"We try to set up a tournament that's fun for everybody, whether you're a super-golfer or a beginner," Berti said.
The outing typically draws about 150 people every June. The COVID-19 pandemic derailed this year's benefit, although the street fundraising campaign carried on, with residents raising about $7,000 for Providence House.
"We really want to thank the whole community for their help in making this a success every year," Betty said.
Berti added: "It's a lovely gesture on Catholic Charities' part to give us this award. This community loves helping people."
Betty agreed: "We don't do it for the recognization; we do it for the pleasure we get in helping others."
Celebrate with us!
The Oceanaire Women's Golf Association will be honored at Catholic Charities, Diocese of Trenton's Guardian Angel Benefit of Hope on Wednesday, September 30th. Comedian and actor Joe Piscopo will host this virtual fundraiser and celebration of our supporters. It's free to tune in! Register today here.
Subscribe for more news
For more information, contact Events Coordinator Barbara Yuson at [email protected] or Dana DiFilippo, Catholic Charities communications, at [email protected] or (215) 756-6277 (cell).
To subscribe to our blog posts and news releases, fill out the fields below.